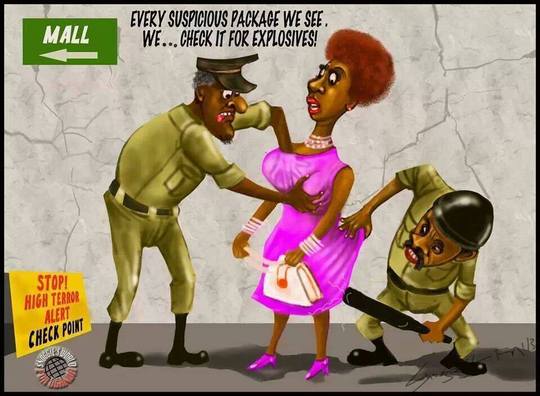 Lagos State Police Command has arrested three suspected members of a five-man armed robbery gang terrorizing residents and commuters along Lagos-Badagry Expressway.
The suspect, identified as Aliu Abubakar, Anas Mohammed and Ali Adamu, were arrested at Okokomaiko area of Lagos after successfully carrying out a robbery operation at Cassidy Bus Stop.
It was gathered that at about 5am on February 21, a five-man armed robbery gang attacked a truck driver, Monday Ogbe, and his conductor, while they were off-loading goods they transported from Benue State to Lagos.
It was learned that the victims, who were robbed at gunpoint, later reported the case at Okoko Divisional Police Station at about 7:30 am.
When the victim went back to the crime scene afterwards, he recognized one of the robbers, alerted the police and the suspect was arrested.
The suspect, identified as Aliu Abubarkar, took the police to their hide out, where the others were arrested.
A locally-made pistol, live cartridges and three machetes where recovered from their hide-out.
One of the suspects, 22-year-old Abubakar, who has deformities on both hands, said: "I spent 15 months in Kirikiri Prison for robbery and was released in 2013. Despite these deformities, I have participated in over 10 robberies."