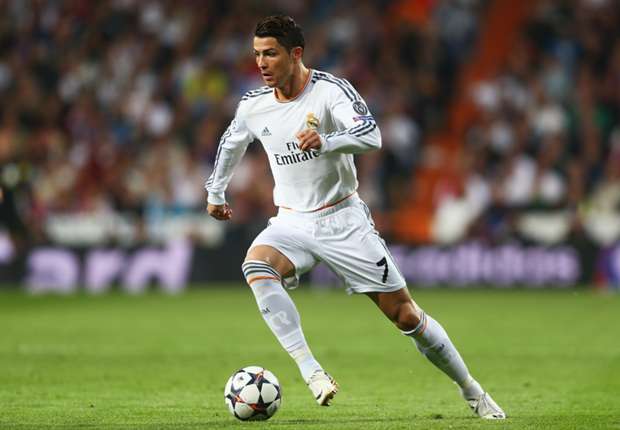 Cristiano Ronaldo says he will not speak to the press until the end of the season after Real Madrid were given a major scare before sneaking into the quarter-finals of the Champions League.
Ronaldo became the all-time leading scorer in European competitions on Tuesday night as Real overcame German side Schalke 5-4 on aggregate, Sky Sports reports.
However, it was a surprisingly tense night for Real, who held a 2-0 lead from the first leg but narrowly avoided falling victim to a major shock.
And the defeat continues a poor run of form from the Spanish giants, who were virtually invincible in 2014, winning four trophies and embarking on a 22-game winning run towards the end of the year.
They have now lost five times in 15 games since the start of 2015, slipping behind Barcelona in the La Liga race, and were booed off by their own fans following the 4-3 defeat by Schalke.
Ronaldo equalised twice for Madrid in the first half but appeared frustrated by their display at times during the match and TV cameras captured him apparently mouthing "disgrace" to team-mate Karim Benzema towards the end.
And the prolific Portugal international also had to be called back by captain Iker Casillas in order to applaud the fans after the final whistle.
Ronaldo then appeared in the mixed zone briefly but only to say, "I'm not going to talk.
"I won't talk to the press again until the end of the season."
After squeaking through their Champions League tie against Schalke, Real Madrid's fans at the Bernebeu were very vocal with their displeasure
Goalkeeper Casillas had more to say, remarking: "It is clear we have hit rock bottom in a spectacular way.
"But the positive thing is that, a week on Friday, we will be in the draw and we can forget the past 10 days.
"The team has again failed to reach the level of recent months but what's important is that we realise that.
Spanish sports newspaper AS used the headline "Into the quarter-finals with embarrassment", while Marca's front page said: "What a fright! A chaotic Madrid spread panic at the Bernabeu".
"We have to understand the Madrid fans and today we weren't up to the standards of Real Madrid and the Champions League last 16.
"We were made to sweat too much but what we have to do is be more united than ever."