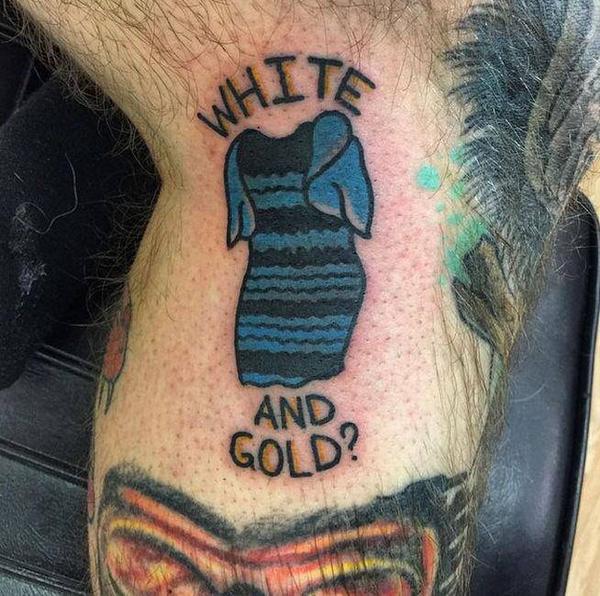 A Texas man got a blue and black tattoo of the polarizing frock that some swear is white and gold on his calf because he "thought it would be funny."
"I keep up with social memes and I see all of this stuff going around," Daniel Howland told the Daily News. "This is the one thing that I couldn't wrap my brain around."
The 24-year-old piercer's new ink also says: "White and gold?"
The tattoo took about 20 minutes for Howland's co-worker Nick York to complete Friday at their Austin shop. York, 19, did the body art for free, according to BuzzFeed.