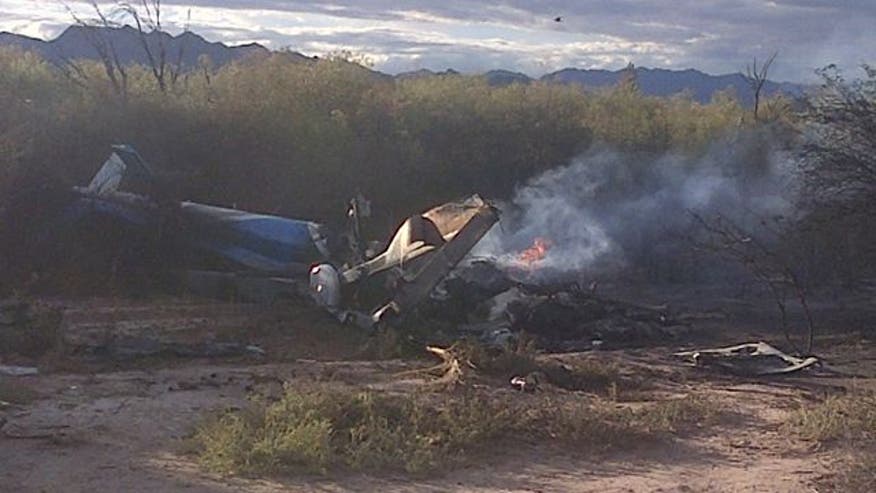 Two Olympic athletes who won medals for France were among ten people killed Monday when two helicopters crashed in a remote area of northwest Argentina.
Eight of the victims were French citizens, including swimmer Camille Muffat and boxer Alexis Vastine. The athletes were part of a crew filming the reality show "Dropped", a survivalist program that is broadcast throughout Europe.
Muffat, 25, won three medals at the 2012 Olympic Games in London, including gold in the 400-meter freestyle. Vastine, 28, won a bronze medal in the light welterweight division at the 2008 Olympics in Beijing.
Florence Arthaud, 57, a champion sailor, was also among the dead in the crash. In 1990, she won the famed Route du Rhum race — a trans-Atlantic single-handed yacht race between Brittany and the Caribbean islands of Guadeloupe — on her boat Pierre 1er.
The helicopters crashed near the town of Villa Castelli in La Rioja province, about 730 miles northwest of Buenos Aires, La Rioja Secretary of Security Cesar Angulo told television station TN.
"An explosion occurred and it's believed that they must have collided," said Angulo. "Aeronautical experts will have to determine that."
The TV show's crew had arrived on Sunday in Villa Castelli, where it had previously filmed a version of the show for Switzerland and Denmark, said Villa Castelli mayor Andres Navarrette.
"The causes of the crash are not known," Navarrete told radio station Cadena 3.
Photographs showed the burning and smoking wreckage of the helicopters on the ground with people gathered nearby.
Angulo said one of the helicopters belonged to La Rioja province and the other belonged to the neighboring province of Santiago del Estero.
The rugged, sparsely populated area is on the edge of the Andes mountain range that separates Argentina and Chile. The crash happened at around 5:15 p.m. local time, according to Argentine news agency Telam, which also reported that parts of the wreckage were still on fire hours after the crash.